- hit the streets with confidence -
know what's behind you without all the distractions. Our AI-based rear camera identifies the critical threats and alerts you in advance.
- not knowing is your biggest risk -
designed to meet the demands of professional road cycling and handle all traffic situations by using powerful AI vision to identify hazards such as cars, trucks, and bikes in real time
the unique 3-camera solution offers both long-distance and wide field-of-view for blind spot protection. The flashing light actively responds to alert approaching drivers
sport, commuters, professionals
the universal mounting bracket is designed to mount to many bike types and mounting locations and to fit and release in seconds.
- shows you only what you need to know -
At a glance, the rider can evaluate the situation while keeping their eyes on the road ahead.
The graphical view shows green, yellow, and red hazards in realtime, and indicators at the top of the display offer an instant view of the situation. 
- a large clear display - your own phone -
you'll receive the rear camera with mounting hardware and cables – ready to install on your bike.
you can download the latest app from the relevant app store, login, connect via Bluetooth to your camera, and you're ready to ride.
- get notified when in stock -
register for early access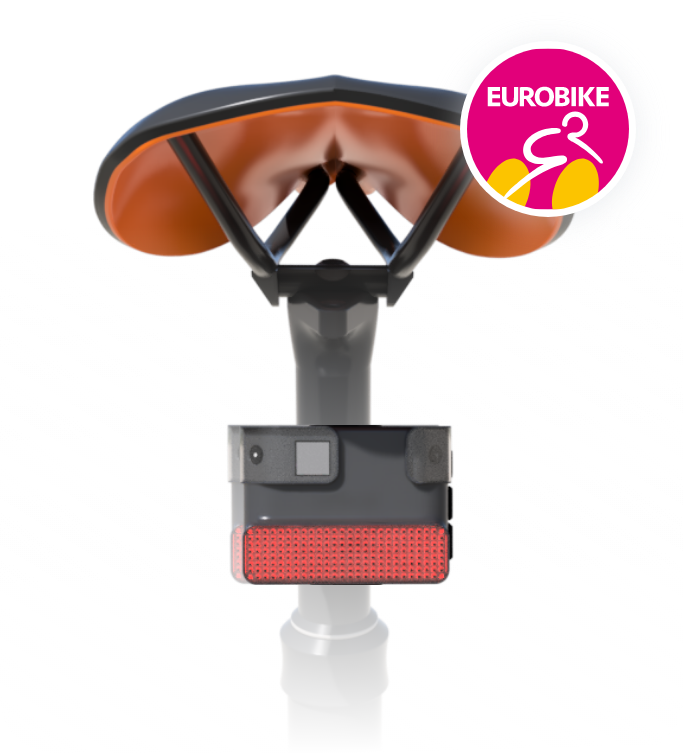 - frequently asked questions -
you got questions? we got answers!